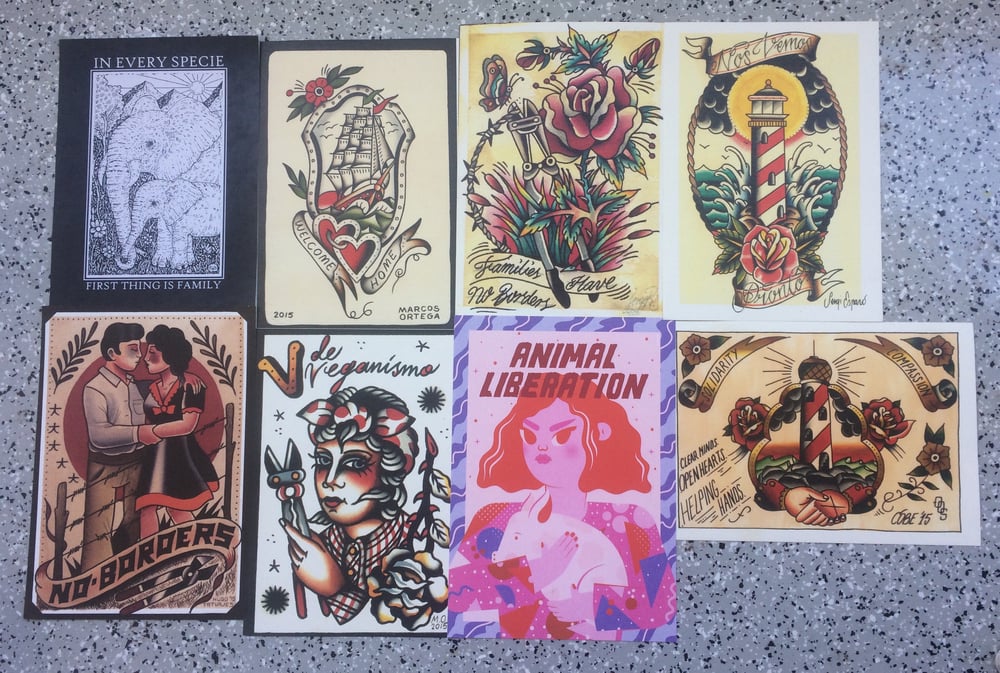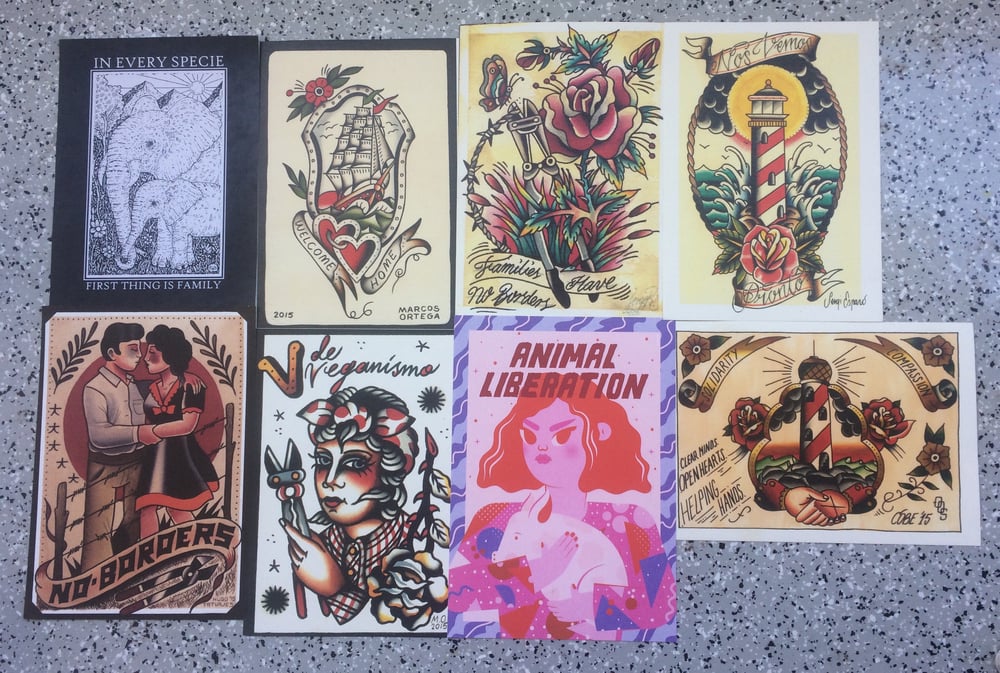 Benefit Prints
€8.50 / On Sale
Every order oustide Germany will be with registered post, to be sure you recive everything without problems.
Prints on a ecological hard paper A4 size (8.27 × 11.69 inches)
Please let us know which of the 8 prints you would like for your order!
ARTISTS INVOLVED:
In Every Specie Family is the first thing: instagram.com/grisdansmavie/
No Borders made it by Hugo : www.hugotatuajes.com
Lighthouse with hands by Cobe : instagram.com/cobeedgetattooer
Lighthouse made it by Sergi :instagram.com/espa.tattoo/
Ship and V for Veganism made it by Marcos:instagram.com/Marcosortegatattoo
Families have no borders made it by Jorge: instagram.com/jorgeramireztattoo/
These original designs have been reproduced as full color prints, suitable for framing. All proceeds go to benefit our mission to bring our parents to live with us rather than being separated by half a world of distance.